Restaurants & Bars
In the resort Catalonia Gran Dominicus you'll find a variety of restaurants, bars and international snacks that will make your breakfast, lunch or dinner a pleasure for your senses. Delight yourself and experience new sensations and delicious!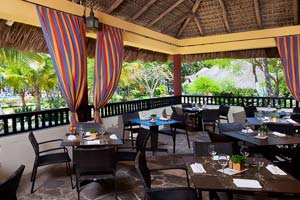 Restaurants
A wide range of cuisine to taste delicious dishes, refreshing drinks and your favorite snacks.
EL TAINO
Buffet restaurant with a wide variety of international and local food. Outdoor and serving breakfast, lunch and dinner. It has a special buffet for children.
PIZZERÍA SORRENTO
The ideal place to enjoy the Italian kitchen and wood-fired oven pizzas. Outdoor and service for lunch (buffet) and dinner (a la carte).
BRETONNE
Delicious savory and sweet crepes. Located in the Bar "The coconut tree" and a la carte throughout the day.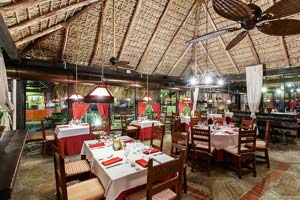 Restaurants a la carte
RODEO STEAK HOUSE
A la carte restaurant where you can enjoy the best cuts of meat specialties. Air-Conditioned restaurant with dinner service.
YUCA
A la carte restaurant with the traditional flavor of Caribbean cuisine. Air-Conditioned restaurant with dinner service.
LA TOSCANA
A la carte restaurant with delicious Italian specialties. Located outdoors and dinner service.
TERRACE TAPAS RESTAURANT & LOUNGE
A la carte restaurant with delicious Spanish vanguard tapas. Located outdoors next to the beach, in a romantic setting. With dinner service and exclusive for Privileged guests.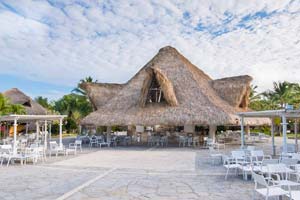 Snacks & Bars
EL MERENGUERO
Main bar. Outdoor environment, with wing view pool. We serve all kinds of drinks.
SNACK BAR & PIZZA
Beer, soft drinks and water are served. You can enjoy the view of the pool.
EL COCOTERO
Bar with all kinds of drinks, located on the beach. Sweet and savory crepes.
MA LOO BAR
Juice bar 100% natural fruit. With access to hammocks and swings.